cuba band #happeningnow
I would be lying if I said balancing work and life as a new mom was a breeze. Most days I crawl into bed and feel like I just finished round 10 of a prize fight! Friends keep telling me that I don't need to give 100% to all aspects of my life, and I get that. But it is so hard not to, so inevitably I am tired by the end of the day...truly exhausted to my core. Yet, since Henry has found his new sleep pattern, I have been able to sustain this momentum (for now). If I had five of me, I would dedicate each of them to the following: Wife & Bestie to David Melissa, Work Melissa, Mom Melissa, Life Stuff Melissa, and House Chores Melissa. I feel bad for house chores Melissa because this area of life has really fallen behind lately (sorry!). So yes, everyday is a little bit of a push and pull to get all things done for everyone. But then every so often, there is a treat that makes all the racing around worth it!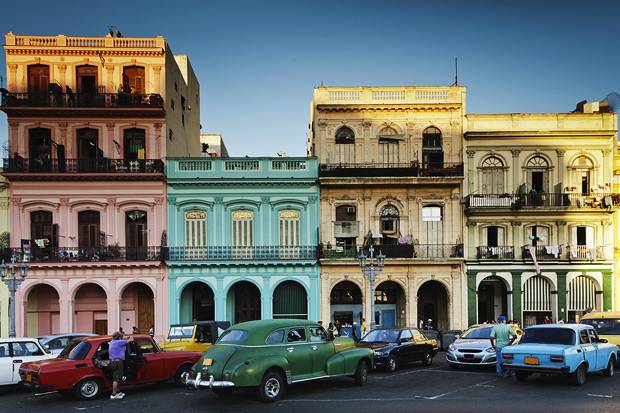 Today my class gets to do an interdisciplinary exchange with the school's Jazz Band that is preparing to go to Cuba. The Cuba Band has been working hard to prepare their repertoire and learn their instruments before their departure over Spring Break to Havana. Simultaneously, my class has been working hard to learn all about the Cuban Revolution and Cuban History. This morning these two worlds will collide for two hours.  My students will present their understanding of the history of Cuba from Batista to Raul Castro and the band will present the history of their instruments and play some of their Cuban music for us. We will all do some activities around beats and syncopation and enjoy the fruits of individual labors during this shared event. When I started the school year, it was a goal of mine to seek out an interdisciplinary opportunity for my students. I thought it would be an exciting opportunity for them to take hold of their learning and truly see its connection across disciplines. Of course, I felt a bit overwhelmed by just the regular daily needs of my courses and my life, but I am SO glad that this opportunity presented itself. It will be great watching my students take full ownership over their knowledge on this topic and, in exchange, have an opportunity to let their hair down and enjoy some fabulous jazz music (and maybe even some dancing)!